ARCHIBUS Workplace
A self-service application that enables company employees and guests to:
search for buildings and review their floor plans
search for rooms and locate them on floor plans
search for employees and locate their assigned office on a floor plan
search for a department and examine on a floor plan all the space assigned to this department
review a floor plan and see each department's space on that floor
request meeting spaces and working spaces
request maintenance
request equipment service
make other types of requests particular to your site
You can use the ARCHIBUS workplace for:
lobby kiosks
room kiosks
QR codes for reservable workspaces
employee self-service from phones, tablets, and desktops
mobile access for the facility manager while in the field
The ARCHIBUS Workplace requires no ARCHIBUS training.
ARCHIBUS Workplace is accessed from a URL in the form: http://localhost:8080/archibus/workplace.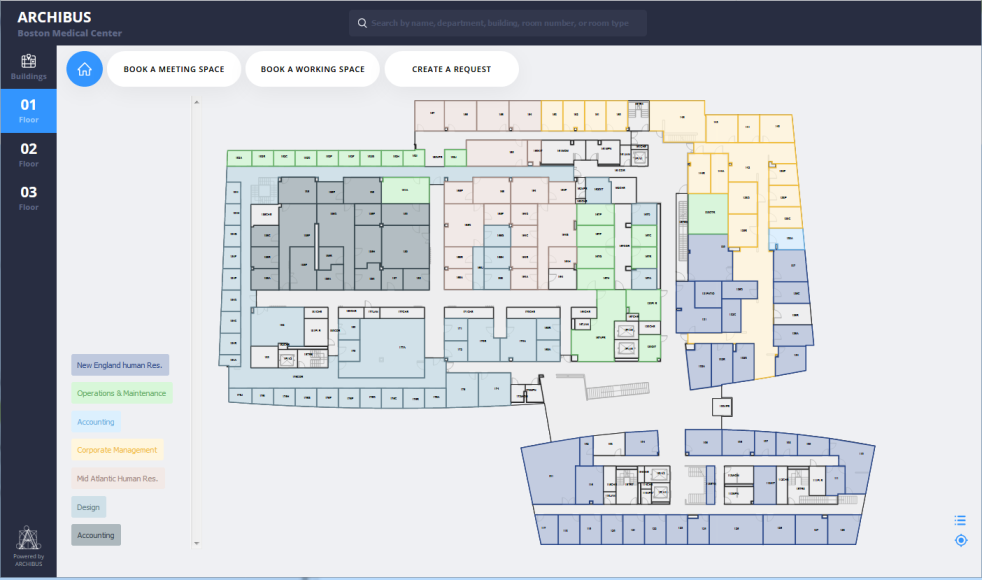 Copyright © 1984-2019, ARCHIBUS, Inc. All rights reserved.