What's New in ARCHIBUS V.24.1?
A Fresh Look
The Web Central interface has a fresh look, with layout elements and fonts selected for easier legibility, particularly on complex forms. Below are examples.
The ARCHIBUS login screen: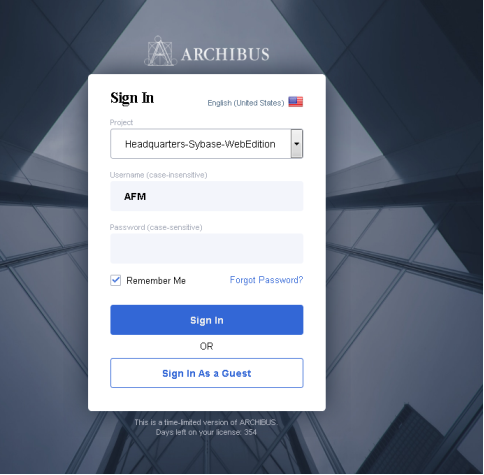 The Real Estate Portfolio Management / Portfolio Forecasting / Portfolio Forecasting / Space Gap Analysis view: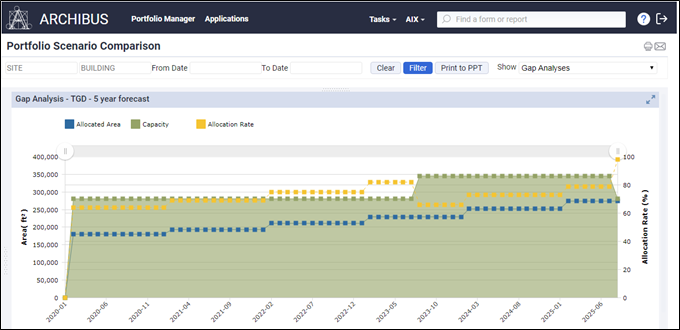 Copyright © 1984-2019, ARCHIBUS, Inc. All rights reserved.