What's New in ARCHIBUS V.24.1?
Informative Funding Source and Fiscal Year Reports
With new features that improve reporting on funding sources and fiscal year data, ARCHIBUS gives you additional benefits.
Record fund sources by fiscal year.
Have funding information available at your fingertips. Make effective capital allocations or adjustments for capital and operational projects, while ensuring and tracking fund availability.
Review and report on fiscal year for a project.

Report and analyze projects executed and funded for a given fiscal year.

Align fiscal year project reports with fiscal year financial reports. Gain an understanding of how the progress, completion, delay, or cancellation of projects affects business performance for a given fiscal year.
The Funding Sources pane highlights funding sources by fiscal year.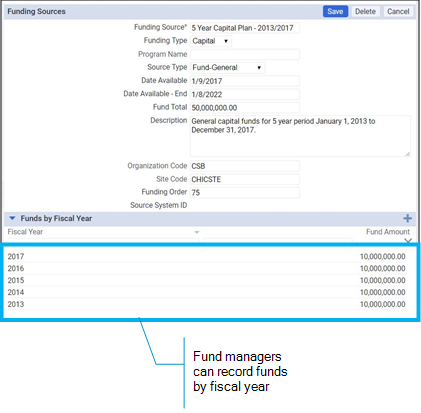 Use the Project Management Console to view project reports by fiscal year.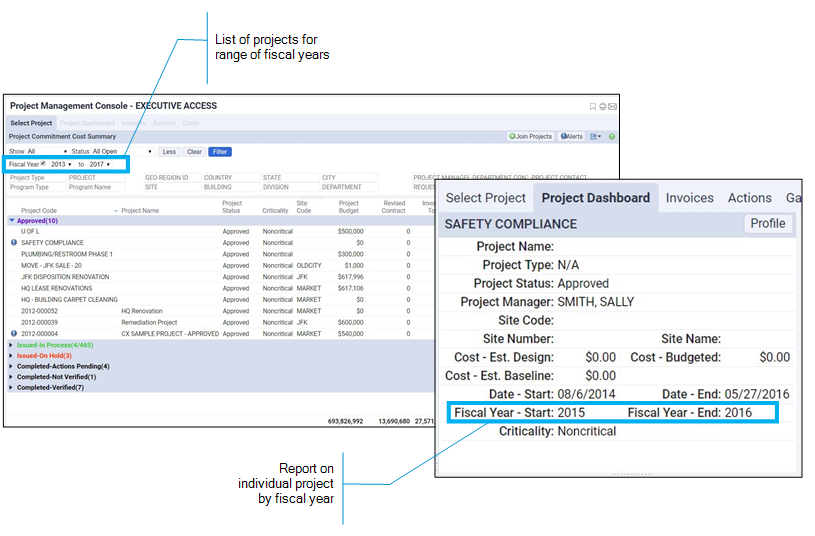 Process Navigator
Capital Project Management / Capital Budgeting / Evaluate (Optional) / Enter Funding Sources
Capital Project Management / Project Management / Manage / Management Console
Copyright © 1984-2019, ARCHIBUS, Inc. All rights reserved.