What's New in ARCHIBUS V.24.1?
Smart Client Recent Views List
Users can now return to views that they have recently viewed in the ARCHIBUS Smart Client. They do this without having to save each view. Hence, this feature provides a historical list of recent views. This is particularly useful when users working in Smart Client need to go back and forth between tables or views while analyzing or updating data in tables belonging to different hierarchical structures. In such cases, users do not have to restart table searches from scratch.
A list of recent views appears in Smart Client's Views pane on the left: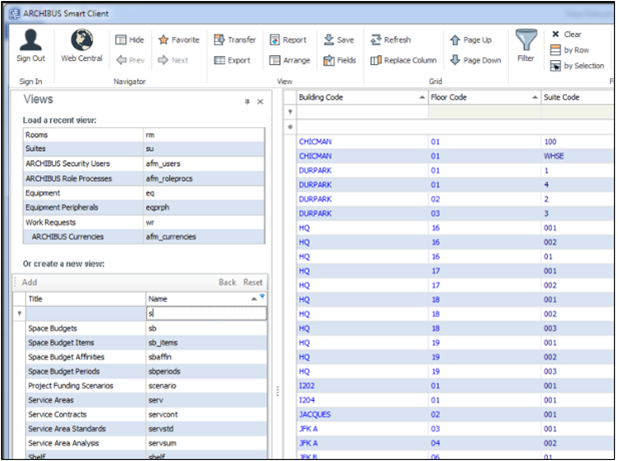 Help topic
Smart Client User's Guide / Creating New Views / Loading Grid views you Recently Created
Copyright © 1984-2019, ARCHIBUS, Inc. All rights reserved.