What's New in Archibus V. 25.2?
Return to Work: Workplace Planning
Workplace planning focuses on:
critical employees
phases and shifts
hoteling and fixed assignments
capacity constraints
Determine Returning Employees
Typically, companies bring back employees to the office in phases or shifts, with the employees most requiring office space returning first. As a preliminary step for your return-to-work strategy, you need to indicate employees who will permanently remain remote, and the phases in which other employees will return to the facility. The Space / Space Inventory / Department Manager / Mark Employees for Return to Work is a new view for indicating each employee's return-to-work status and includes the flowing new fields to denote return to work:
Always Remote
Days in Office
Return to Work Info
Employee Status
For information on using this view, see Mark Employees for Return to Work.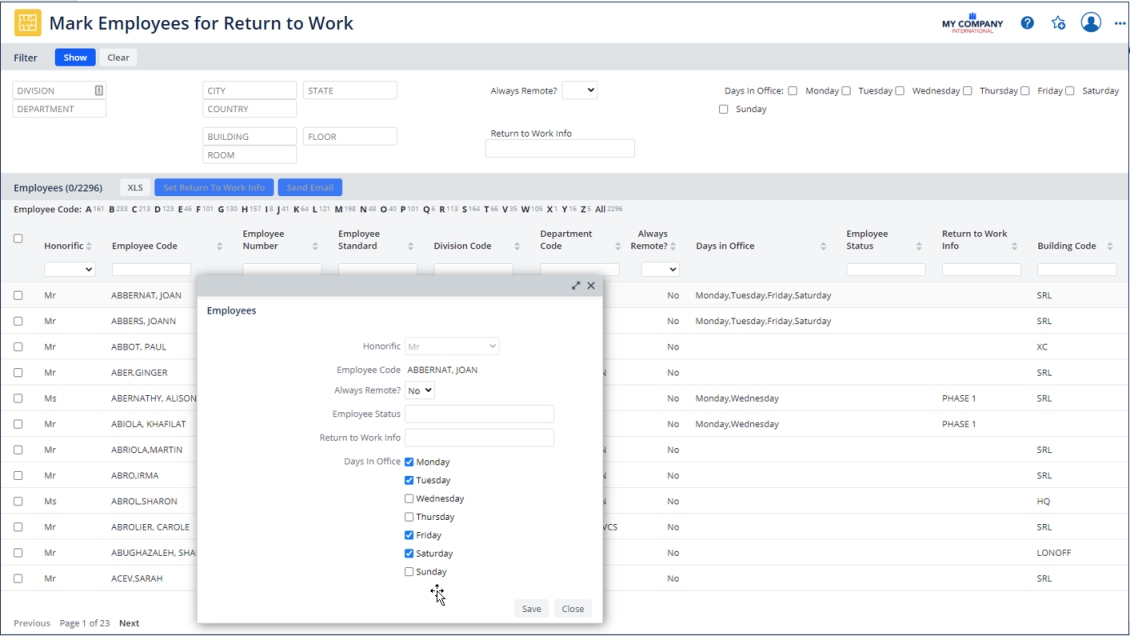 Assign Employees to Safe Seats
Once you determine the employees who will be returning and requiring permanent seats, you can use the Space Console to make queries that will help you locate appropriate spaces for these employees.
Highlight rooms by status
Filter rooms by

Vacancies by day
Employee days in office & return to work info

Validate social distancing
For information, see Create a Return-to-Work Occupancy Plan with Assigned Seats.