contract term
The specific line items in the contact, such as a statement that the HVAC provider must send a mechanic to the site within 90 minutes of notification of an emergency situation or a statement that inspections must be completed at least 5 days prior to the inspection's expiration date. Contract terms are stored in the Requirements (regrequirement) table, which also holds compliance program .
You can tie events to contract terms. For example, an elevator safety program might have an event for monthly inspection of elevators that is generated from a contract term to inspect the elevators.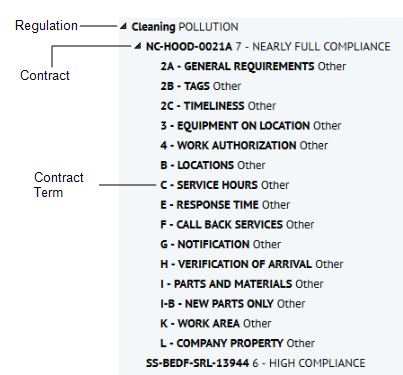 Copyright © 1984-2019, ARCHIBUS, Inc. All rights reserved.